KDE in Latin America
Speaker: Guillermo Antonio Amaral Bastidas
My talk would focus on the work I'm doing with KDE Mexico. How we are organizing ourselves, how we have grown from 2 people to 26 members in our first month; I would like to layout what we are planning to do in the near future not just in Mexico but for all Spanish speaking countries.
We have split up into two teams, promo and development. Our promo team represents KDE at FLOSS events, tech events and institutions all over Mexico, our development team *will* focus on giving workshops on Qt4 and KDE development at FLOSS events and institutions willing to have a hack day.
This month is our launch month and I would like to share my experiences during the following months ( before aKademy ) in my talk.
Guillermo Antonio Amaral Bastidas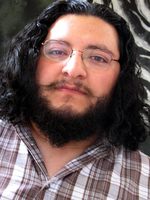 Guillermo Antonio Amaral Bastidas I'm a self-thought experienced software engineer, software architect and community manager. I have been known to mingle with a few FLOSS projects [KDE, FreeBSD and PC-BSD], I currently help get KDE in the hands of both people and businesses in Mexico with the help of my small army KDE Mexico of course. ;)